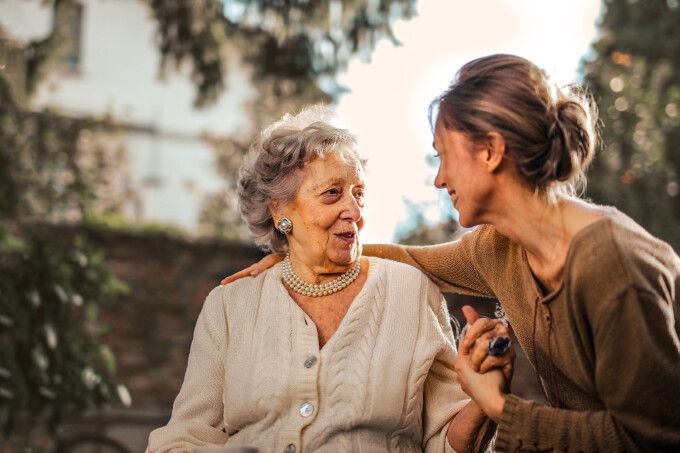 BY DAN KIEHL, Senior Pastor of Oakwood Presbyterian Church
In the movie "Jerry Maguire", Tom Cruise plays the title character, who is a slick and successful sports agent. As the movie begins, Jerry is having a crisis of conscience, having just been chastised by the son of an injured hockey player for caring so little about the young boy's father. This leads to a "dark night of the soul," during which Jerry writes a mission statement about his desire to revolutionize the sports industry, advocating that his agency focus on deeper relationships with fewer clients. He calls on fellow agents to stop measuring success by the number of clients and the size of the contracts they obtain for them. The conclusion of Jerry's statement put it this way: "The secret to this job is personal relationships." The mission statement promptly gets Jerry fired.
It is sad to say that the same kind of misguided evaluation can be found in the ministries of churches. It is very easy to fall into the trap of measuring the success of your church by how many people attend your worship service, or how big your annual budget is, or how many programs you run. It is easy in this materialistic culture to forget that the Biblical definition of the church is that we are redeemed sinners who love our God with our heart, mind, soul, and strength, and who love one another with the love of Christ. The secret to the work of the church is personal relationships.
The push to be bigger and to offer more programs and ministries can sometimes work against the very relationships that are the essence of church life. We need to really know one another, but "bigness" tends to create distance and anonymity. We need to spend time together, bear one another's burdens, rejoice together, weep together, pray for one another, work together, encourage one another, hold one another accountable, and worship together. There are no shortcuts to real relationships, and real ministry flows out of real relationships.
The Elders strive to measure the success of our church by the quality of our relationships with one another. This is one reason that our small group Bible studies are central to our mission. We are committed to improving our existing small groups, training new leadership, establishing new groups, and seeking to have everyone in our church family connected with a group.
As we've said on other occasions, this relationship emphasis also changes the way that we think about outreach and evangelism. When someone asks me, "What is the primary outreach strategy of Oakwood?", I answer, "Making relationships!" Our main method of evangelism is to equip the saints for the ministry, so that they can share themselves and Christ with their neighbors, family members, co-workers, and friends.
A related effort by the elders involves narrowing our ministry focus in every area. As we look across the board at the different ministries that are overseen by the leadership of the church, our desire is to see us invest ourselves deeply in the ministries to which we are committed, and avoid spreading ourselves and our resources out too thinly.
In our mercy ministry, it means getting deeply involved with a few local ministries to help the widows, orphans, and aliens within our reach. In our foreign missions ministry, it means increasingly focusing our personal involvement and money on a specific region of the world and seeking to develop meaningful relationships with the missionaries and nationals in that region. Whether we initiate a ministry or partner with another ministry in local or foreign outreach, we must do more than write a few checks and distribute a few prayer letters. We need to form real, in-depth relationships with the people we are helping and be willing to get involved in their messy lives, while opening up our own messy lives to them.
We're still exploring the implications of Gospel-centered, relationship-based ministry, and we invite you to explore along with us. There is one thing about which we are certain: "The secret to this job is personal relationships."