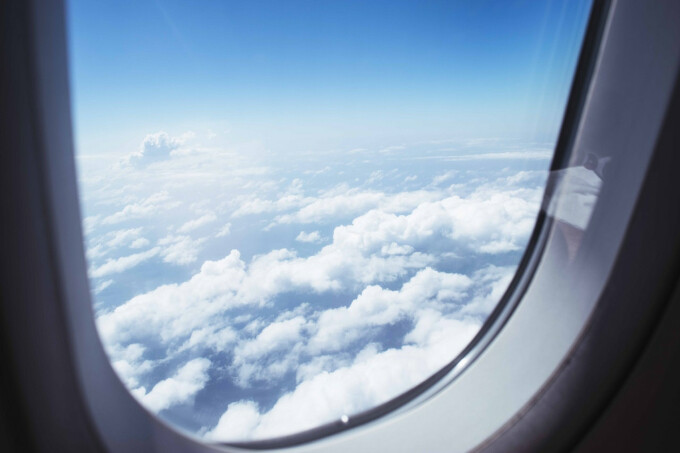 BY DAN KIEHL, Senior Pastor, Oakwood Presbyterian Church
I have a phobia about riding on airplanes. It has nothing to do with taking off, landing, or how high in the sky I am. I actually enjoy the rush of flying and always try to get a window seat to enjoy the view. No, my fear is of the passenger sitting next to me. As soon as a stranger stops at my row and shoves his or her carry-on bag into the compartment above my head, I start saying under my breath, "No, no…don't sit here. There's a nice quiet seat over there. You'll like it better there."
I know when I acquired this phobia. It started when I was in college and read one of those trendy, guilt-inducing best-sellers on personal evangelism. This particular author shared a riveting story about how she was able to, on a short flight, lead the hardened sinner seated beside her from spiritual oblivion, teetering on the precipice of hell, to new life in the Kingdom of Christ through a winsome and compelling presentation of the Gospel. The writer made it clear that we are to see seatmates on a plane as a God-ordained captive audience, and implied that if we were knowledgeable and clever enough in communicating the Gospel we, too, could win a soul for Christ before the landing gear touches the tarmac. So to this day I am seeking to overcome the fear of guilt and failure that has accompanied countless flights in my past.
I am recovering from my fear of "cold contact" evangelism through a deeper understanding of what Scripture teaches about God's work of salvation. God's Word consistently shows us that only rarely is salvation an event in the life of a sinner. For most of us, salvation was a process – a slow awakening from spiritual darkness, a slow coming to life, a slow release from spiritual slavery. For every one person who has encountered Jesus Christ in a single moment of crisis and conversion, there are dozens of us who came to Christ in small, halting steps and cannot identify a clear "moment of decision".
Jesus pictured the work of evangelism in terms of a sower sowing seed in a prepared field. Paul speaks of this process in 1 Corinthians 3, where he describes his evangelistic efforts in this way: "I planted the seed, Apollos watered it, but God made it grow." The normal way for a sinner to come to saving faith in Christ is for a multitude of laborers to take part in the sowing, watering, nurturing, and harvesting of a new believer. God creates the life and growth in the heart of a seeker; my only responsibility is to seek to lead the seeker a step closer to Christ from where he or she is. Once in a long while, that step is the final step into the Kingdom. Much more often, it is only a step or two in the right direction.
In some ways, this makes the labor of evangelism more complicated and difficult. You can't just identify a target, launch into a recitation of the four spiritual laws, and then score with a repetition of the sinner's prayer. Instead, you have to listen, care, and discern where on a journey towards God (or away from Him) this sinner happens to be. You have to earn the right to ask difficult questions, and you have to be patient as you wait for God to soften the heart and open spiritual ears. You have to respond to questions and challenges with wisdom and gentleness. You quickly realize that listening well and prayer are the most valuable instruments in your witnessing toolbox.
Flying next to strangers is scaring me less and less these days. It helps that I no longer see myself as a spiritual salesman who has one shot to close the deal. Instead, I remind myself that I'm a sower, a spiritual gardener - planting seeds where they don't exist; watering them where they're developing roots; nurturing plants based upon the growth they exhibit; and, once in a while, harvesting the fruit that many others have labored, in God's grace and strength, to produce. Our Lord intends for the work of the harvest to be filled with joy, not fear.