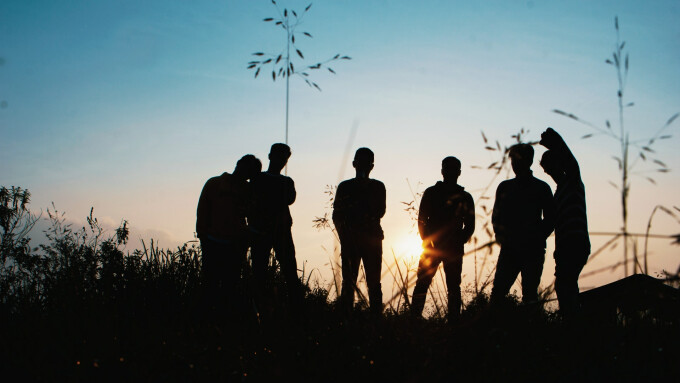 BY BEN LEE, Assistant Pastor, Oakwood Presbyterian Church
Statistics are overwhelmingly clear. The typical model of youth ministry in evangelical churches in America has been a colossal failure. What most think of as youth ministry today came in large part out of the Seeker Sensitive Movement in the 1980s. The theory was if a church could attract teenagers to special gatherings with lots of food, games, and entertainment churches would have the opportunity to evangelize and disciple the next generation of Christians. There's a reason why the stereotypical image most people have of a youth pastor is a young energetic goof ball with spikey hair and a soul patch who knows the rules to dodge ball better than the Shorter Catechism. As one writer has said, too many youth pastors came to think of themselves more as "the lead counselor of fun" than shepherds.
And in spite of what have no doubt been the best of intentions, the old adage has proved true: you save people to what you attract them with. Youth ministry tried to attract kids to Jesus with entertainment, and evidence suggests we made disciples of fun and games, but not of Jesus. Lifeway Research has found that 70% of students will walk away from the church after high school, and only about 35% will even attend church after college. Those are staggering, gut-wrenching numbers. Moreover, since most youth pastors either view themselves as, or are expected to be, lead counselors of fun, youth pastors tend to burn out at extraordinary rates. Being the lead counselor of fun is so draining that most youth pastors leave their positions after only 18 months of ministry!
These revelations aren't exactly new. We've known for a while that the 1980s model of youth ministry isn't working, and there have been attempts to change. Lots of attempts. Go into just about any Christian bookstore, or search "youth ministry" on Amazon and you'll find literally thousands of books on youth ministry. My Amazon account lists over 4,000. In addition to these different takes on youth ministry we're also hearing more and more calls these days to do away with youth ministry all together. If youth ministry has been such a massive failure, why keep pouring money into it?
These are crucial questions. They are crucial questions that every church with teenagers in its pews needs to answer. How do we effectively disciple teenagers? How do we best form them so that, by grace, they will go into the world as committed followers of Jesus?
In what follows, I want to attempt to answer those questions. I want to share with you my bare-bones, baseline operating procedures for how to minister to teenagers. It's a philosophy grounded in Biblical principles and Reformed convictions that I believe leads to fruitful ministry.
My philosophy of youth ministry is grounded in one overarching belief. It is a belief that, I think, is absolutely vital to successful youth ministry. But let me warn you, it might sound a little odd at first. It's this: a successful youth ministry is built on the belief that youth ministry is not an essential ministry of the church. That's a weird thing for a youth pastor to say, and no, I am not campaigning to end our youth program – especially after just having been installed as the youth pastor! But I do believe it. Youth ministry is not essential. Churches do not need youth ministries to disciple teenagers. Teenagers do not need to be part of a youth group in order to stay Christian in college and beyond.
It is just at this point that youth ministries to wrong. The more they see themselves as essential to discipleship, the more "gimmicky" they will be in order to get kids to show up. Then, of course, they're going to have to be gimmicky to get kids to stay. You can locate the root cause of youth pastor burn out here as well. Youth pastors who view themselves as essential to the faithfulness of a student are going to feel the need to do and be everything to a teenager. You can't last long ministering that way. In truth, no pastor can minister that way for long, no matter to whom he is ministering.
It is not a youth group that students need more than anything. There are two things that are essential for discipling teenagers. The first need is parents. Parents are called to be the chief disciplers of their children (Duet. 6:7-9). Statistics easily prove the Bible to be true here. It is undeniable that children take up the faith of their parents. No youth pastor, however well-intentioned or educated, can provide what parents are called to provide. A youth pastor has, at best, a couple hours a week with a student, and almost never does he have one-on-one time with students. Your teenager is going to be formed in your home, parent. You are essential to your child's discipleship.
The second essential need is summarized well by Question and Answer 88 of the Shorter Catechism:
Q. 88. What are the outward and ordinary means whereby Christ communicateth to us the benefits of redemption?
A. The outward and ordinary means whereby Christ communicateth to us the benefits of redemption, are his ordinances, especially the word, sacraments, and prayer; all which are made effectual to the elect for salvation.
Since their conception Reformed churches have held that the chief means of discipleship are the "outward and ordinary" means of grace (word, sacraments, and prayer) received together in corporate worship. Not games. Not food. Not even a youth pastor teaching in youth group. What our teenagers most essentially need is to receive word and sacrament alongside their brothers and sisters in Christ as the church gathers for worship. It is through those outward and ordinary means that Christ meets us and instructs us.
So how does youth ministry fit in to that? What do we do with youth ministry if it's not essential? We see it as a tool that undergirds and moves students toward their parents and toward corporate worship. My job is not to be the primary discipler of teenagers. My job is to come alongside parents as an aid to their discipleship efforts. I am called to help students understand that their parents aren't the fools they sometimes imagine them to be – that what they have learned at home is in fact true. Yes parents, because of my education and experience I can perhaps add to what you have taught, not though as a "professional," but as a companion. I am your fellow sojourner along this long and difficult road called parenting. We are co-laborers in task of discipling children; you as the parent, I as the pastor. Secondly, my job is to help students see their place in the body of Christ. I am to show students that they are not just observers on Sunday morning, nor even mere participants in worship. Instead, they are recipients of the benefits of redemption through faith in Jesus.
It is my conviction that this non-essential view of youth ministry makes all the difference. It's not that it's a youth ministry silver bullet, or answers every question. But I do believe it prevents youth pastors jumping on the hamster wheel of being the lead counselor of fun, and roots them in the long game of walking alongside parents and pointing students toward word and sacrament in corporate worship. And, by grace, our teenagers will leave Oakwood as committed followers of Jesus.
[1] Root, Andrew. The End of Youth Ministry; Why Parents Don't Really Care About Youth Groups and What Youth Workers Should Do About It. Baker Academic, 2020.