Women's Ministry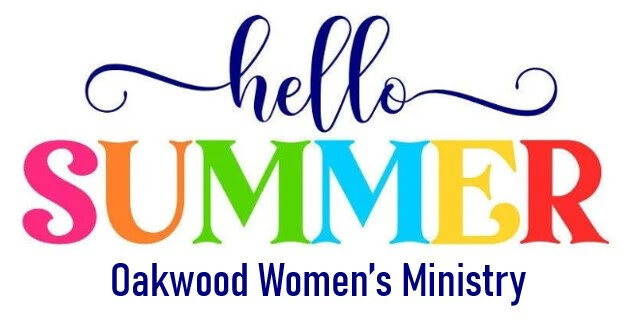 ---


Meet You at the Park!
All times from 10 am - 12 pm
June 7, @ Tudek Park
June 14, @ The Arboretum
June 21, @ Holmes-Foster Park (upper)
July 5, @ Sunset Park
July 19, @ Tudek Park
August 2, @ Orchard Park
August 16, @ Haymarket Park
August 30, @ Tudek Park
See Group Message for Updates
---


Take a Plunge
at the Pool!
Center Region Parks & Rec.
Starting June 5

Welch Pool Every Sunday Evening (weather permitting)
4:30 pm to 7:30 pm

Park Forest Pool
Mondays and Wednesdays (weather permitting)
Toddler Time 12:00 pm - 2:00 pm
See Group Message for Updates
---


Meet You
at the Waffle Shop!
North Atherton Waffle Shop
All times from 7:00 am - 8:30 am
**We'll try to grab the section around the corner to the left of the host station on the lower floor level.

Tuesday, June 14
Tuesday, June 28
Tuesday, July 12
Tuesday, July 26
Tuesday, August 9 (subject to change)

See Group Message for Updates

---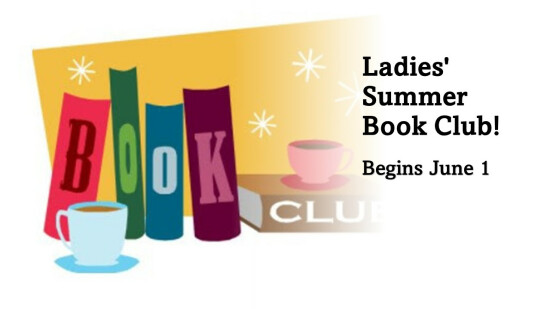 Starting June 1, Jeanne Walsh and Sue Eshelman will be hosting a book club. We will meet at Oakwood every other Wednesday morning from 9:00 am - 11:00 am and will be reading Stepping Heavenward by Elizabeth Prentiss. It is a story of a young woman's journey of sanctification through the struggles of life. Come and join us, you will be blessed! Make sure you RSVP through the SEEDS Group (Events tab) in the church app/website. Also, please purchase your book ahead of the first meeting. If you have any questions please contact Jeanne or Sue.

---

let's play Pickleball!
Bernel Road Park
2501 Bernel Rd, State College, PA 16803

A number of ladies have expressed interest in meeting up at Bernel Park to play pickleball. We thought it would be easiest to create a signup for a couple of date options including:

Tuesday, July 12 at 6:00 pm
Wednesday, July 20 at 6:00 pm

Feel free to sign up for both dates and indicate if you need to borrow equipment or can bring equipment to share. It would be a good idea to bring a chair and a water bottle. Here is the link to the signup or select the option indicating you're interested in playing in the future: https://www.signupgenius.com/go/805044DA5AD23AAFC1-lets1.
---
Get Involved
The Women's Ministry at Oakwood is expressed in the acronym S.E.E.D.S. We work together to include women of all ages and integrate our activities into the life of the church as a whole by...
S
Strengthening the Church by embracing Oakwood's vision and participating in its fellowship, worship and ministries.
E
Equipping every woman to grow in her understanding and application of the Bible so that she can think and live biblically for God's glory and her good.
E
Enfolding every woman in a life-giving, Christ-glorifying community.
D
Discipling women through intentional, multi-generational relationships for the purpose of teaching, mentorship, and friendship.
S
Serving women with the compassion of Christ by sharing the gospel and providing practical assistance, companionship, counseling, and prayer.