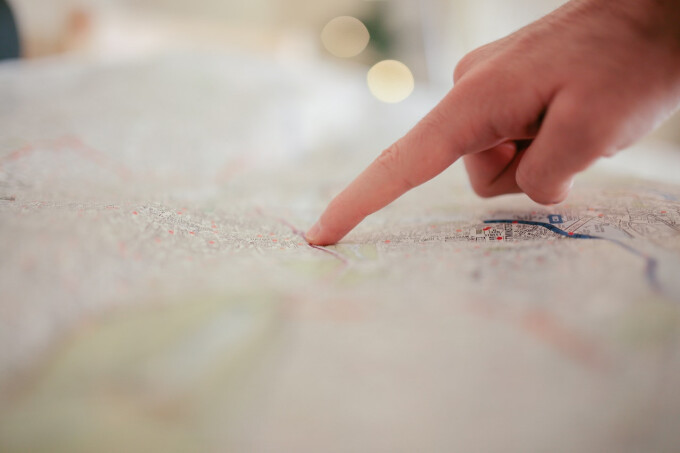 Question: "My child asked me today where Satan lives. How should I answer him?"
Answer: I'll answer the question here as though I were answering an adult, and let you decide how to simplify/edit it for your child's sake. Your description of Satan's whereabouts will play into your child's assessment of Satan's threat to his own well-being. As I see it, the main thing is to avoid the errors on both sides of the spectrum – making Satan seem either more dangerous or less dangerous than he really is. This is especially tricky when talking to young children. They will probably tend to overestimate his power, so it's good to stress God's love and protection for those who trust in Him at the beginning, middle, and end of any discussion. It is important that children understand that Satan is a fallen, high-ranking angel, a created being, far inferior to God in his being and power. Satan has powers far beyond mortal men, but he is not omniscient, omnipresent, or omnipotent.

The Biblical answer is that Satan has been cast out of heaven and is active in the world. The idea that he is currently in hell is probably rooted in Milton's Paradise Lost, misinterpretations of the beginning of Revelation 20, and depictions in the "Far Side" cartoons. Whether Satan spends time in hell (the place where unbelievers are held in punishment for Judgment Day) or not, I don't know, but he won't be confined to the "lake of fire" (the place of eternal punishment) until after Christ returns. The Bible shows him to be right now in the world deceiving, tempting, and afflicting believers and unbelievers, and scheming against Christ and His church. Some Scriptures to consider:

Revelation 12:10-13; "Then I heard a loud voice in heaven say: 'Now have come the salvation and the power and the kingdom of our God, and the authority of his Christ. For the accuser of our brothers, who accuses them before our God day and night, has been hurled down...Therefore rejoice, you heavens and you who dwell in them! But woe to the earth and the sea, because the devil has gone down to you! He is filled with fury, because he knows that his time is short.' When the dragon saw that he had been hurled to the earth, he pursued the woman who had given birth to the male child."
Ephesians 2:1-2: "As for you, you were dead in your transgressions and sins, in which you used to live when you followed the ways of this world and of the ruler of the kingdom of the air, the spirit who is now at work in those who are disobedient."
1 John 5:19: "We know that we are children of God, and that the whole world is under the control of the evil one."
1 Peter 5:8-9: "Be self-controlled and alert. Your enemy the devil prowls around like a roaring lion looking for someone to devour. Resist him, standing firm in the faith, because you know that your brothers throughout the world are undergoing the same kind of sufferings."
Ephesians 6:11-12: "Put on the full armor of God so that you can take your stand against the devil's schemes. For our struggle is not against flesh and blood, but against the rulers, against the authorities, against the powers of this dark world and against the spiritual forces of evil in the heavenly realms. "

On the positive side, Christ has defeated Satan at the Cross, and, in Christ, we have a far greater power available to us. As the Apostle John reassures us, "You, dear children, are from God and have overcome them, because the one who is in you is greater than the one who is in the world." (1 John 4:4). Jesus has the power and authority to command Satan to "get behind," and He displayed absolute authority over the demons that He encountered while on earth. The Bible teaches that Satan is now "bound," meaning not that he is totally confined, but that he can no longer deceive the nations (Revelation 20:3).
The book of Job shows that Satan can do no more to us than what God permits for our testing and our good. In 2 Corinthians 12:7, Paul shows how God incorporates Satan's attacks into His sovereign plan to sanctify Paul: "To keep me from becoming conceited because of these surpassingly great revelations, there was given me a thorn in my flesh, a messenger of Satan, to torment me," (It is God's purpose to keep Paul humble, not Satan's!). We are ultimately completely safe in Christ, although, for His good purposes, we may have to go to battle with Satan and get hurt in the process.
"Submit yourselves, then, to God. Resist the devil, and he will flee from you." (James 4:7).