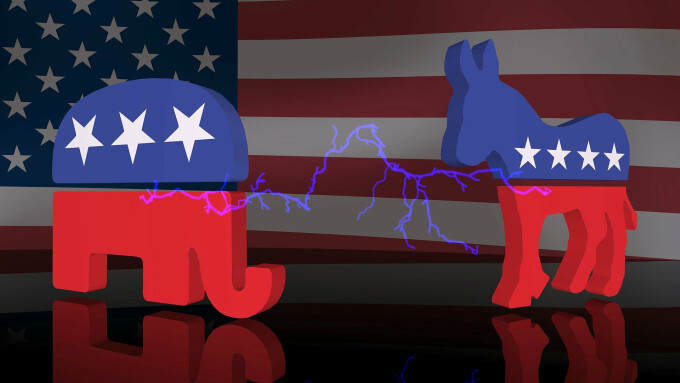 QUESTION: "It bothers me to get into debates with other believers about politics. How should I handle differences with Christian brothers or sisters on political or social issues?"
ANSWER: I usually stay out of the political debates, not because I don't have opinions or feel strongly about them, but because I rarely find them to be productive and because they usually produce so much more heat than light. I think that my greatest frustration is that we tend to bring all the cultural political labels and their baggage with us into the discussion. Conservatives and liberals are equally guilty - "Oh, you're liberal, so you're for big government..."; "You're conservative, so you're for imposing your morality on other people". Once the label is applied, all your thoughts and motivations are assumed, and battle lines are drawn. Because of this some of my Christian friends work hard to confound any attempts to pigeon-hole them with political labels.
When there are divisions in our church family, I always ask one question of the "parties" involved - "Is this a disagreement over principle or is it over strategy?" If we differ in principle (i.e., inerrancy of Scripture, deity of Christ, exclusivity of salvation in Christ), then if we can't agree we may well have to part ways. On the other hand, if we agree in principle but differ in strategy (i.e., methods of evangelism, style of worship, color of the carpet), then we should strive to maintain unity and work through our differences. Our unity in principle should trump our diversity in strategies.
The same should be true in political and social issues. Evangelical Christian "liberals" have radically different worldviews and motivations than non-Christian "liberals", and the same is true for Christian "conservatives" compared to non-Christian "conservatives". A Christian "conservative" may agree wholeheartedly with a non-Christian "conservative" about the strategy of passing an amendment to the constitution to protect a traditional understanding of marriage, but the principles upon which they base their strategy are very different. A Christian "liberal" and a non-Christian "liberal" will both demand that the government care for the needs of the poor, but based upon different principles. The PRINCIPLES that bind Christian liberals and conservatives together in Christ are much stronger than the STRATEGIES that bind Christian and non-Christian conservatives together. But you'd never know it by some of the caustic debates that go on among believers.
If you were to ask me to fill out a survey of my "strategies" for current issues, you would all no doubt end up labeling me a right-wing conservative. But I would then be handicapped by that label, because of all the wrong assumptions that come with it. For instance, like my socially liberal Christian friends, I feel very strongly about the principle that we are called by God to embrace and care for the orphan & widow, the needy and oppressed. But when it comes to "strategy", I don't believe that it is wise to look to or expect the civil government to be a primary care-giver in society.
I guess my point is that I prefer to be labeled a citizen of Christ's kingdom who is struggling by grace to apply Biblical principles to a messed up world. I hope that we all share that in common. Our unity in principle trumps our diversity in strategies.