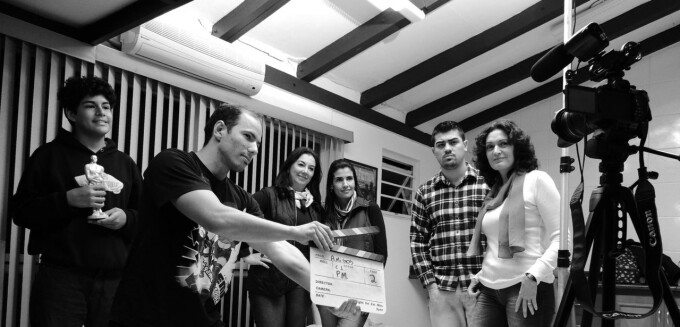 BY DAN KIEHL, Senior Pastor, Oakwood Presbyterian Church
I remember one evening when I was looking forward to watching one of the late-night talk shows. I heard that one of my favorite actresses would be making a rare appearance and I was anxious to learn more about what she was like. She had earned my respect and admiration not only for her exceptional acting abilities but also for her taste in movie roles. She always played characters who were noble, refined, classy, and intelligent. What a shock it was to witness her behavior during that interview! It turned out that in real life she was crass, immature, self-absorbed, and self-indulgent. As disillusioned as I was, I did come away from the experience with a greater appreciation for her acting abilities, since her true personality was so radically different than the roles she played!
I have never wanted to be an actor. I tried it once in high school and found no pleasure in it. Maybe it felt too much like real life – in many of the roles that I play in life it so often seems like I am only an actor. Many days, when I go to work I put on my "good pastor" mask and hope that no one will see through the façade. When I come home I exchange that mask for a "good husband" mask. When I call my friend, I have to do my best "caring friend" impression. Sometimes my weariness at the end of a day is just the emotional let-down after a series of performances.
Of course, I'm not saying that any of these personas in my life are completely inauthentic, but the reality is not what I want the perception of others to be, so I keep playing the parts. They say that you can judge a great actor by how effectively he makes you forget that he's acting. Sometimes my acting in the roles of my life is so bad that a child can tell that I'm pretending. But sometimes I act so well that even I forget that I'm pretending.
During His earthly ministry, Jesus condemned no sin more vigorously than the sin of hypocrisy. Interestingly, the Greek word that is translated "hypocrite" in the New Testament, is a word borrowed from the theater, and it means "actor." So a hypocrite is someone who takes on the appearance and plays the role of someone that doesn't correspond to his real self. Jesus' harshest language was reserved for His descriptions of the Pharisees, religious leaders who reveled in their reputation for deep piety and impeccable theology. Jesus, who could see all the way through them, said to them, "You are like whitewashed tombs, which look beautiful on the outside but on the inside are full of dead men's bones and everything unclean" (Matthew 23:27). He warned His disciples, "Be on your guard against the yeast of the Pharisees, which is hypocrisy. There is nothing concealed that will not be disclosed, or hidden that will not be made known" (Luke 12:1-2). I can't think of more frightening words; one day all of our masks will be ripped off of our faces, and we will be fully exposed. I could not bear that thought if I didn't have the hope of the Gospel – I know that Jesus Christ died for my sins and that I will be covered on that day with the robes of His righteousness.
As a recovering hypocrite (yes, the church and her pulpits are filled with recovering hypocrites!) I know that my hope lies in two things: first of all, that God's word promises me, "He who began a good work in you will carry it on to completion until the day of Christ Jesus." (Philippians 1:6). By His grace, what is good and true and admirable in me is more real than it used to be, and He will continue to change me. Second, the more I understand the grace that is in Christ, the less I need to fear exposure before God and others. I can be transparent, honest, and authentic… I can be me.