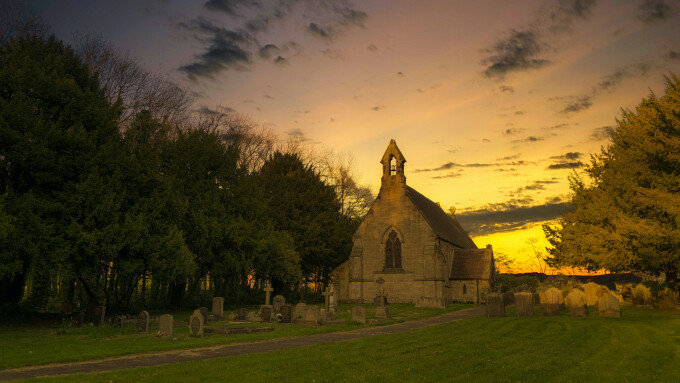 QUESTION: "Which of the following is most biblically correct in regard to our priorities in life: God-Family-Church or God-Church-Family?"
ANSWER: At the risk of answering a different question than the one you are asking, I'd like to phrase my answer in terms of "responsibility" instead of "priority". Jesus said, "Seek first the Kingdom of God and His righteousness…" The covenant family, a household under the Lordship of Jesus Christ, is the basic building block in the Christ's kingdom. Our first responsibility is to serve and nurture those within our own household. The church is the next level in the building of Christ's kingdom – various households come together and make a covenant to serve and nurture one another and to show God's glory.
You can see the issue of primary versus secondary responsibility reflected in Paul's instruction to Timothy about the care of widows in the church: "But if a widow has children or grandchildren, these should learn first of all to put their religion into practice by caring for their own family and so repaying their parents and grandparents, for this is pleasing to God…If anyone does not provide for his relatives, and especially for his immediate family, he has denied the faith and is worse than an unbeliever. (I Timothy 5:4-8). The physical family has primary responsibility to care for the needs of its members, while the church has the secondary responsibility. The same is true in regard to teaching and disciple-making – Scripture gives the primary responsibility to the parents, as it is stated in Deuteronomy 6: "These commandments that I give you today are to be upon your hearts. Impress them on your children. Talk about them when you sit at home and when you walk along the road, when you lie down and when you get up." The church builds upon and expands the Kingdom work that is done in the home.
It probably isn't appropriate to "rank" the family and the church in regard to priorities. It helps me to think of the family and the church in comparison to the local church and the presbytery (a group of churches in a given area). The presbytery isn't more important than the local church; instead it builds upon the work that is done in the local churches in order to extend the reach of Christ's kingdom throughout the region. Likewise, the church isn't more important than the covenant family; instead it has secondary and broader responsibilities in the overall work of God's people.
One interesting Scripture to add into this mix is where Jesus is told that his mother and brothers were outside the house asking for him. His response was, "'Who is My mother, and who are My brothers?' And stretching out His hand toward his disciples, He said, "Here are my mother and my brothers! For whoever does the will of My Father in heaven is My brother and sister and mother.'" (Matthew 12:48-50). He also said, " Whoever loves father or mother more than Me is not worthy of Me, and whoever loves son or daughter more than Me is not worthy of Me." (Matthew 10:37). In spite of our primary responsibility to those in our physical family, our bond to our spiritual family, the church, through the blood of Christ is far greater than our bond to our physical family through genetics and shared experience. And we must not ever allow our relationship with our physical family to interfere with our relationship to Christ and His Church.