Faithfulness in Showing Up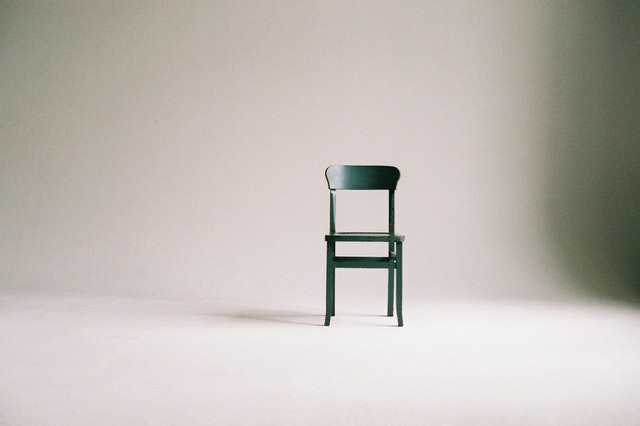 BY DAN KIEHL, Senior Pastor, Oakwood Presbyterian Church
I came across an interesting quote in the newspaper the other day - Woody Allen once said, "Eighty percent of success is just showing up." Of course, I wouldn't expect much more from a pragmatic atheist like him; he's the same guy who once said, "What if everything is an illusion and nothing exists? In that case, I definitely overpaid for my carpet." But is there any truth to the idea that the biggest part of being successful in life is just being where you are supposed to be when you are supposed to be there?
Of course, you must do more than just show up to be successful in almost any activity in life. So, I guess, for Mr. Allen's statement to be true, we'd have to define "showing up" as not only being where you are supposed to be, when you are supposed to be there, but also doing what you are supposed to do. But then that begs another question – who decides the where and when, and who dictates what you are supposed to do? Does the answer to that question change depending on your context – sometimes it's your boss, sometimes it's the police, sometimes it's your spouse, etc.? Or are you the one who ultimately determines the "supposed to"s of your life? And, finally, what is "success?" Being wealthy? Being powerful? Being popular?
If you are a child of God, isn't it a relief to find the answer to those questions when Jesus Christ invades your life with His grace and power? Being not only your Savior, but also your Lord, He is the one who wisely and lovingly guides you to where you are supposed to be, when you are supposed to be there, and what you are supposed to do in life. "Success" means for you the joy and peace of knowing and serving Him.
Okay, now that we've properly qualified all the terms in Mr. Allen's statement (qualified to the point that he not only wouldn't recognize the statement, but would also, no doubt, disavow it!), let us look at it again: "Eighty percent of success is just showing up." Within the standards of Christ's Kingdom, I would say that sounds a lot like plain old faithfulness, one of the most underrated Christian virtues. Success for us is not only found in doing the right thing, but in doing it consistently and reliably – in season and out of season, when it gives pleasure and when it gives pain, when it makes us popular and when it makes us outcasts. Eddie Murray, the long-time first baseman for the Baltimore Orioles, was elected into the Baseball Hall of Fame, in spite of the fact that he had many good but never any great seasons, statistically speaking. Jayson Stark, a baseball commentator for ESPN, explained his vote for Murray by saying, "He was the same guy every day, every year, every decade…one of the most important qualities any great player can exude is dependability. And Eddie Murray was one of the most dependable players of all time. He was one of those rare players in life whom you could look at in spring training and know exactly what you were about to get over the next six months." It is the same way in the kingdom of God. The Lord isn't looking for intermittent and spectacular service in His name; He's looking for dependability… faithfulness.
Success in the kingdom comes not to the most gifted or the most dynamic, but to the most faithful. It is the essence of Christ-likeness; as Hebrews 13:8 puts it, "Jesus Christ is the same yesterday and today and forever." Isn't that what we mean when we call the Lord our "Rock?" He's steady, dependable, unchanging… He's faithful.