Serve
There's a place for you to use your gifts!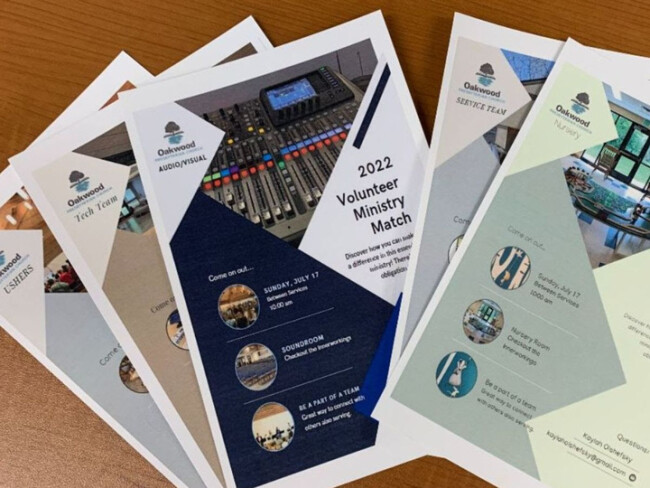 At Oakwood, our volunteers are an essential part of our ministries. God designed each of us with talents, strengths, and gifts to be used for His church as we 'Grow roots, bear fruit, and branch out.' Whatever your interests – there is a place for you to serve! Please click the link below and complete the form to help us find your volunteer ministry match. After it's completed, we'll be in touch about your areas of interest.
CLICK HERE TO FIND YOUR MINISTRY MATCH
If you have any additional questions please contact Linda Bonness at .