Women's Ministry
Ladies, don't miss out on Oakwood
summer connections!
There is so much to do this summer, including opportunities for women to fellowship and encourage one another!
Scroll on through and get connected!
Or click HERE to join the Oakwood Women's Ministry Group
in the Church Center App to find regularly updated information on:


---
Sign-up today for our summer book club!
Ladies, the summer book club is back! We plan to meet every other week through the summer starting on Wednesday, June 7 from 9:00 am to 11:15 am. Childcare will be provided for ages five and under. The study will wrap up in mid-August. Click HERE to read more and access the signup.
---
Let's Meet Up!

If you're looking for a fun connection this summer then
make sure that you're a part of the SEEDS church app.

Look for the message boards about the park, pool, or Waffle Shop in the group app on where and when to meet up.
There will be no set schedule this year...
we're keeping it spontaneous!
Let the ladies know if you'll be there.
Anyone is welcome to post where you'll be!
---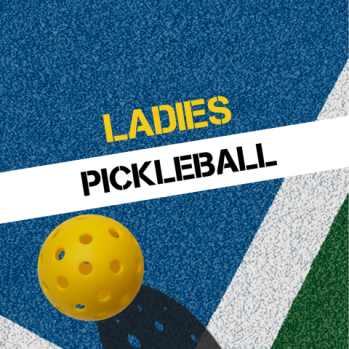 Pickleball
Starting Tuesday, June 6
Ladies, join us for fun fellowship over Pickleball! This year we plan to play at Bernel Road Park on Tuesday evenings starting on June 6 at 6:30 pm. We may add another evening, so click HERE to join the Pickleball group in the church app where you'll find the updates.
---

Ice Cream Social in Belleville
July and August
There will be two summer Sunday afternoon fellowship dates at the Falb's home in Belleville on July 16 and August 20 at 2:30 pm. The Falbs will provide the ice cream. Please bring a topping and/or snacky food to go with the ice cream. You can RSVP HERE. This event is for families, singles, and empty nesters...
---

Reading God's Word is one of the most important parts of our Christian walk, but some feel like they don't know where to begin. HERE YOU GO!

You can jump into the Bible Reading Schedule any time. Just begin on today's date. Reading through Scripture isn't a one-time/once-a-year occurrence,
it's an ongoing lifestyle because God's Holy Word feeds our souls. "For the word of God is living and active, sharper than any two-edged sword, piercing to the division of soul and of spirit, of joints and of marrow, and discerning the thoughts and intentions of the heart." Hebrews 4:12 ESV
Looking for daily encouragement?
Join the BRC Group by clicking HERE.
---

Another great opportunity to be in God's Word this summer!

Pick up your copy by clicking HERE and find some friends to study together. There are weekly emails, devotionals, and direct links to free videos related to this study. Check it out!


---

Get Involved
The Women's Ministry at Oakwood is expressed in the acronym S.E.E.D.S. We work together to include women of all ages and integrate our activities into the life of the church as a whole by...
S
Strengthening the Church by embracing Oakwood's vision and participating in its fellowship, worship and ministries.
E
Equipping every woman to grow in her understanding and application of the Bible so that she can think and live biblically for God's glory and her good.
E
Enfolding every woman in a life-giving, Christ-glorifying community.
D
Discipling women through intentional, multi-generational relationships for the purpose o teaching, mentorship, and friendship.
S
Serving women with the compassion of Christ by sharing the gospel and providing practical assistance, companionship, counseling, and prayer.