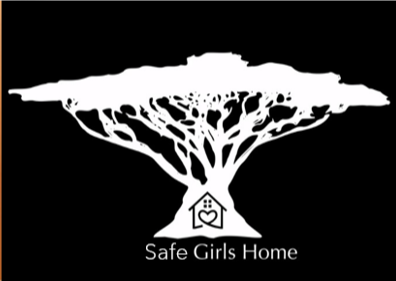 BY JEANNE HOUSTON, West Africa Team Member
When I was eight years old my family took a trip to Montreal. While we were there, a little girl came up to me and started speaking to me in French. I couldn't answer her and was dumbstruck and sad. I came back home with a determination to learn French (and other languages), which I began learning in middle school. That was a pivotal time that sparked my interest in other cultures.
As a Christian, that interest has extended to seeing the church which crosses all borders, established in other cultures, and especially to see it as it is expressed in Presbyterian churches. This form of church government is not imported from our Western Christianity, but comes right from the New Testament passages describing the characteristics and mandates for leaders and disciples and rightfully belongs in all cultures.
During our recent trip to West Africa where our team helped with the Safe Girls Home camp, I appreciated how much integrity and respect pastor Mamadou and the other teaching elders and their families have among the people there, and among the girls from the Safe Girls Home, as they live out this understanding of their ecclesiastic life.
One of my particular interests cross-culturally is examining where the gospel has gone and looking at how it has affected the status and treatment of the weak and downcast- especially women and girls in society. We have seen the fruits of the gospel in Western culture and cultures where the gospel has gone to unreached people and how these societies have changed, sometimes radically, to benefit women and children. Looking at West Africa I wondered how the gospel might affect the culture for the girls and women we interacted with?
On our trip, Jim told us of the need to "withhold judgment" of cultural norms and practices that we see there, both in and out of the church. I think that is important advice. But there still exists the tension of when to intentionally apply the gospel to speak into a culture in areas that seem disturbing or troubling by our Western sensibilities. I knew something about the culture in West Africa from supporting and talking to our partners and others there. I knew it is 95% Muslim. I knew its expression of Islam was not as extreme compared to many Muslim-majority countries. But its effects on the status of women and girls are still evident as they disproportionately bear the burdens of family and life and yet are restricted in freedom of movement. I didn't see women out on the street enjoying open comradery the way men did. If women are out, they are working hard as vendors with several small children in tow. Often the husbands are not at home for months at a time, in order to find work in a far-off city, while the wife (or wives) lives elsewhere and may not even know her husband's whereabouts. So, is this a neutral cultural expression and just one way among many to order family life? You can imagine these examples compounded in all sorts of lifestyle examples. And navigating this as an outsider to the culture can be very tricky.
Also, we learned there is really no option for a woman to be single there. Marriage is the culturally expected and necessary way to survive. We learned that even for those women going to university, their education will not be very useful to them because of the lack of jobs and opportunities. They need skills and they need practical training on how to market those skills.
As I reflect on what we are hoping to see accomplished in West Africa, I see it being a whole big complex set of factors that need to work together in church planting. These girls will need to be entrepreneurs. So, business development is crucial. There needs to be a corresponding set of young men to be raised up as Christians for them to marry! Where will these young men come from? They will also need jobs. The farm is also very important with its agricultural component. The RUF fellowship at the University will be connected too. It was amazing to see how much thought they have put into all of these endeavors to work synergistically together, and like the pieces of a puzzle, no one piece can stand alone or make sense without all the other pieces. It really hit home to me standing in the field, where the new village is to be built. There with just a well, a pump house, and some crops, I tried to picture the safe girls living in community there and how long this may take; maybe 10,20, or 30 years. I pray toward the Kingdom of God to come on earth as it is in Heaven to West Africa.
-Jeanne