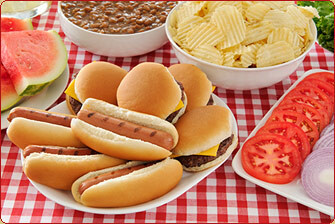 Saturday, May 26, 2018, 4:00 PM - 8:00 PM
Join us for a Memorial Weekend Picnic on Saturday, May 26, from 4:00 PM to 8:00 PM at Pavilion #1, Tudek Park. Please bring a side dish or a dessert to share. Also bring chairs if you have them. If you are able to assist with set up, clean up, or grilling, please contact Theresa Dvorsky at or
814-308-9188. Please RSVP at www.SignUpGenius.com/go/10C0C4DA8A92AAA8-oakwood so we can estimate the amount of supplies we will need.